Wellbeing
Our school has a strong commitment to the personal development and wellbeing of all the students at Grasmere.
We believe in strengthening each student's physical, social and emotional wellbeing.
Each Learning Community focuses on the individual needs to ensure that they reach their full potential.
We utilise programs and philosophies such as The Resilience Project and Resilience, Rights and Respectful Relationships program to ensure we create an inclusive and safe environment for all to learn.
Our journey in Wellbeing is continuously evolving as we deepen our understandings and the needs of our students grows and changes.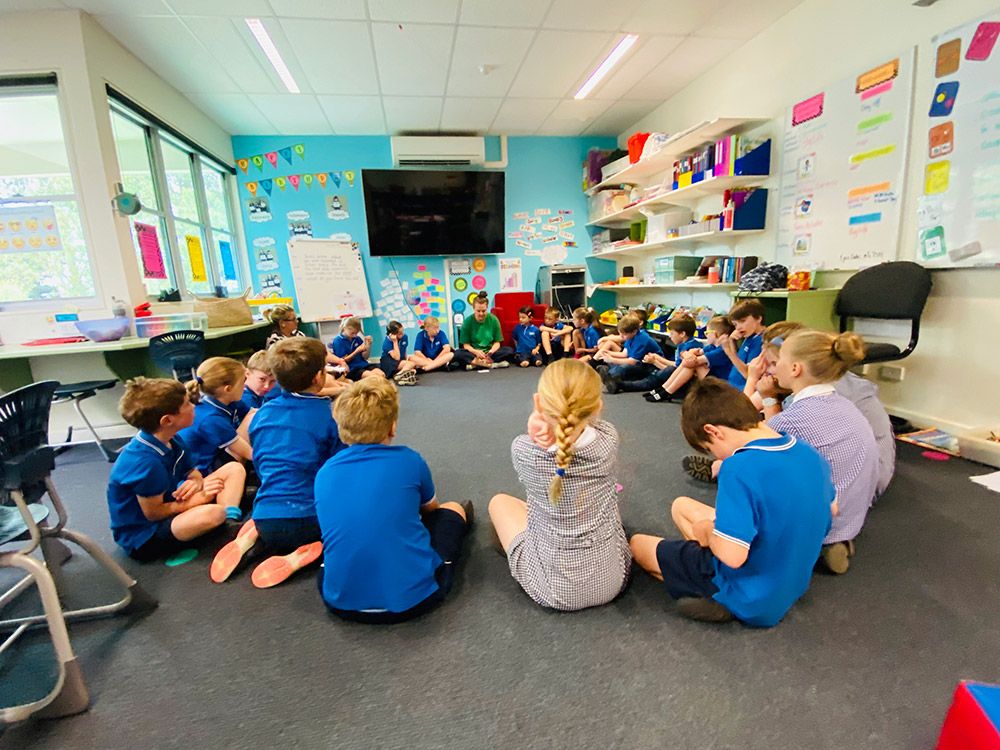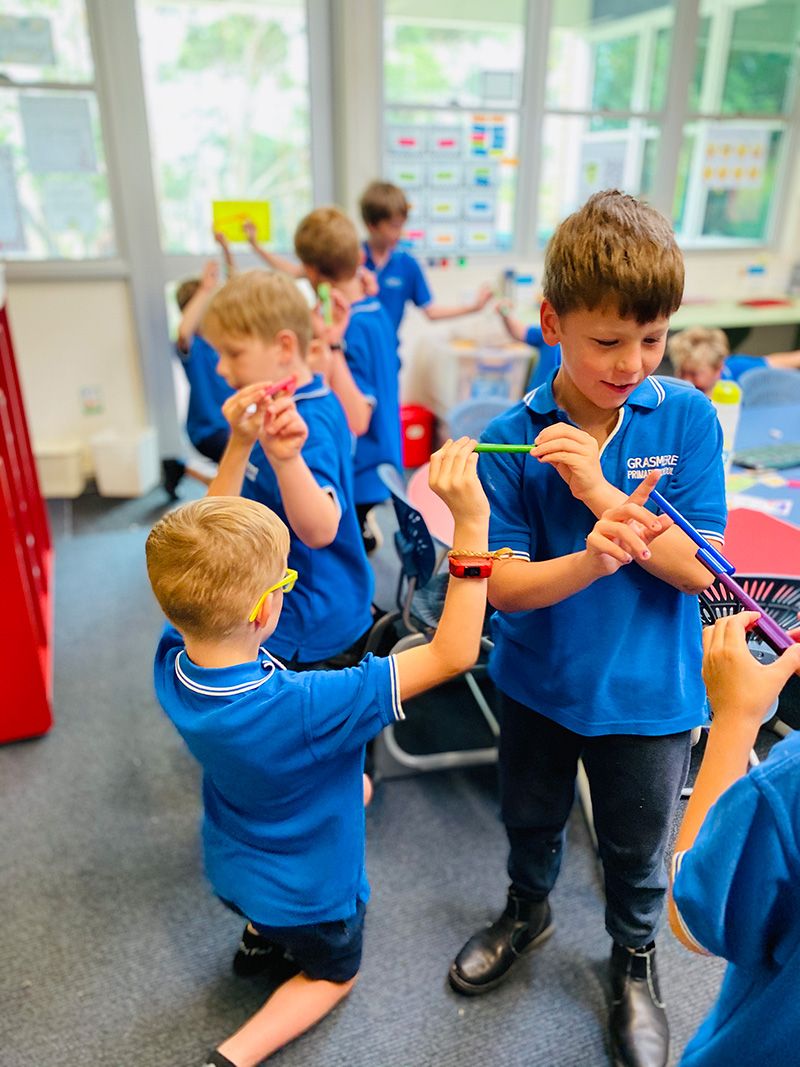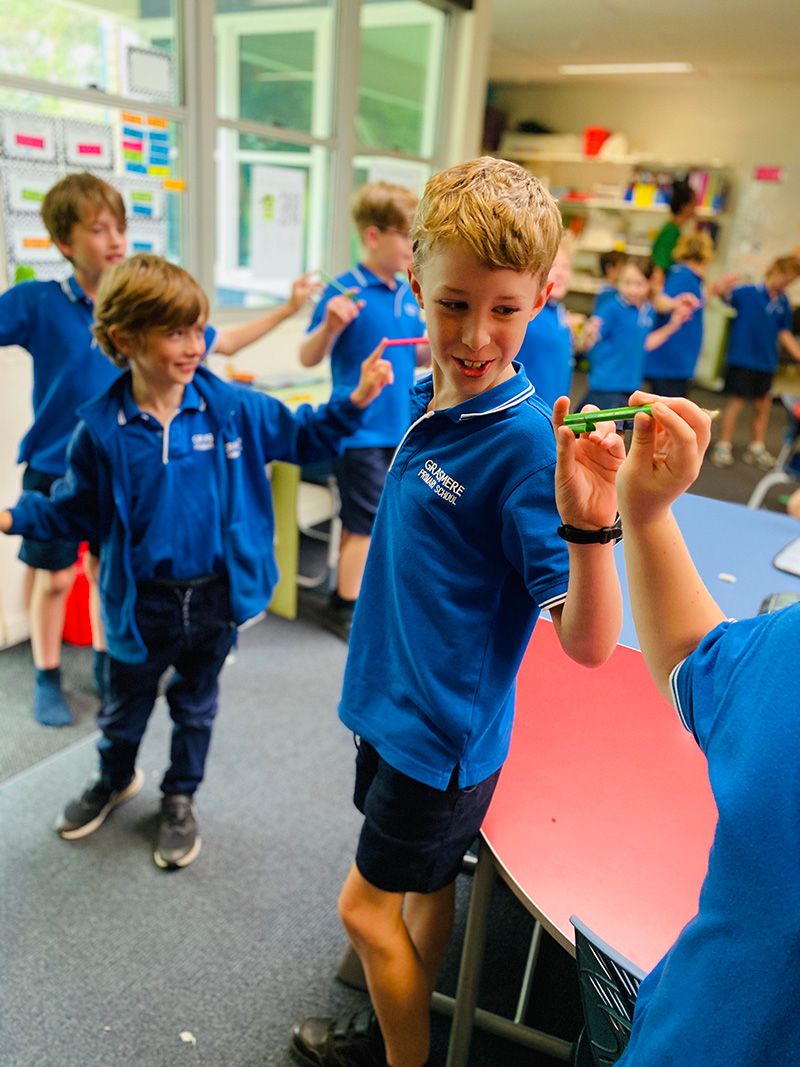 Big Life
The 'Big Life' program is a collaboration between Brauer College, Grasmere Primary School Koroit & District Primary, Woodford Primary School and Warrnambool College (collectively known as "the Schools") and the Warrnambool Student Wellbeing Association.
The Warrnambool Student Wellbeing Association was established in 2015. It evolved out of the Warrnambool Chaplaincy Committee which has a 50 year track record of working with local schools to deliver pastoral care services. The association has been formed in response to the growing need for a strategic approach to delivering wellbeing services to students, to address key elements of human development which fall outside the resources and remit of public schools.
The Big Life program is working toward building student, staff and parent capability to more effectively negotiate key life challenges. It is doing this through developing whole of school routines, professional development for staff, curriculum development and parent engagement and support. It commenced in Term 3 2014 and is building a framework in real time, which is being closely observed around the state. It is resourced 50/50 between the Association and the Schools.
The program is guided by "5 big questions" which are at the heart of personal development. These questions are:
How do I relate to people who are different to me? (Living with difference)
How can I love and be loved? (Relationships & sexuality)
What is the meaning of life? (Spirituality and purposeful occupation)
How do I make family work – even if I haven't got one or don't want mine? (Family in the 21st century)
What do I do when bad things happen? (Grief and loss)
Grasmere Primary School is committed to promoting positive connections by continuing to build positive social norms, strengthening the sense of belonging & connectedness to school and people for the whole of school community.
Grasmere Primary School is committed to promoting positive mental health by enabling a supportive environment, strengthening community action & development of personal skills. The school recognises the significant role that staff play in supporting health and wellbeing through role modelling, explicit teaching and development of positive relationships.
Grasmere Primary School is committed to promoting positive emotions & resilience by continuing to build positive social norms, strengthening the student's sense of self-efficacy, purpose and agency & build feelings of connectedness & belonging. (FISO - promoting positive climate for learning)

Breakfast Club
This year Grasmere Primary School was invited to participate in the School Breakfast Club program. The Victorian Government has continued its partnership with Foodbank Victoria to provide healthy meals that will help students focus better and participate fully in their education.
We run the breakfast club 3 mornings a week. No charge to any child. All free of charge.
Our School Breakfast Club aims to ensure students start the day with a healthy meal, to improve concentration, to help students make friends and strong social connections.
Staff and the Year 6 Wellbeing School Improvement Team assist with the set-up, serving of food and the pack up of Breakfast Club.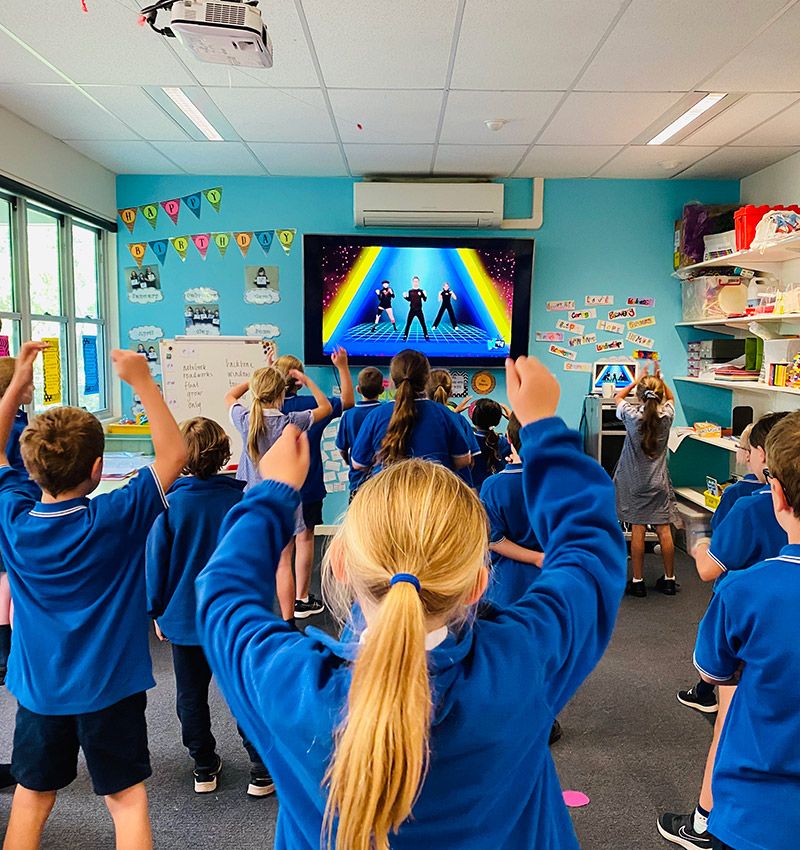 The Resilience Project
"The Resilience Project delivers emotionally engaging programs to schools, providing practical, evidence-based, positive mental health strategies to build resilience and happiness. Through presentations, school curriculum, teacher diaries and our app, we seek to help all Australians become mentally healthy.
Our approach is to work with the whole school community including teachers, students and parents helping them understand the importance of practicing and implementing key strategies to build resilience and drive sustainable change." Resilience Project
The Resilience Project curriculum has been produced to align with Victorian and Australian Curriculum standards and frameworks. The Resilience Project curriculum addresses aspects of achievement standards in the Personal and Social Capabilities learning area and the Health and Physical Education learning area.
In 2020, Grasmere together with other schools in the Great South West Coast of Government small schools created a partnership with the Resilience Project to engage our students, staff and parents in positive mental health strategies to build resilience and happiness. The Resilience Project clearly links with our Wellbeing focus and connection with the Big Life team.
The Resilience Project focuses on 3 key areas in the classrooms:
Gratitude is defined as ​being thankful for what you've got​.
Empathy is ​thinking about what others are feeling. It's about being kind to others.
Mindfulness is ​bringing your attention to the present moment. It builds awareness of thoughts, emotions and surroundings, as well as a sense of calm.